As an Amsterdam bicycle rental company, A-Bike is represented in 4 different A-locations in the city: near the Vondelpark and Leidseplein, Rijksmuseum and City Center. Most tourists and other Amsterdam visitors stay in hotels or apartments that are very close to these locations.
From our store near the Vondelpark, you can cycle straight into the Vondelpark, and you can reach Museumplein and Leidseplein in no time.
Our store in the City Center is as central as it gets. The Red Light District, Rembrandtplein, Waterlooplein, and the ferry to Amsterdam-North are all within a stone's throw from here.
Vondelpark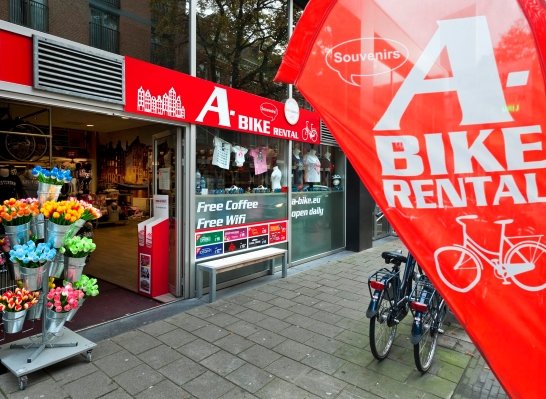 A-Bike Vondelpark
Tesselschadestraat 1E
1054 ET Amsterdam
| | |
| --- | --- |
| Monday | 9.00 till 18.00 |
| Tuesday | 9.00 till 18.00 |
| Wednesday | 9.00 till 18.00 |
| Thursday | 9.00 till 18.00 |
| Friday | 9.00 till 21.00 |
| Saturday | 9.00 till 21.00 |
| Sunday | 9.00 till 21.00 |
Leidseplein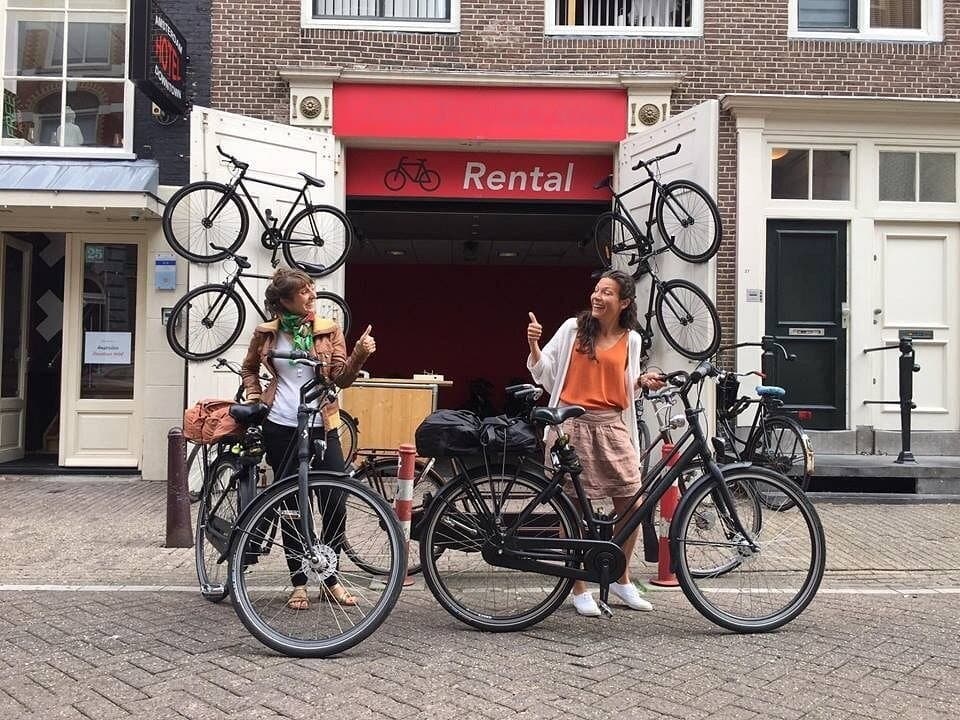 A-Bike Leidseplein
Kerkstraat 27A
1017 GB Amsterdam
| | |
| --- | --- |
| Monday | 10.00 till 17.00 |
| Tuesday | 10.00 till 17.00 |
| Wednesday | 10.00 till 17.00 |
| Thursday | 10.00 till 17.00 |
| Friday | 10.00 till 18.00 |
| Saturday | 10.00 till 18.00 |
| Sunday | 10.00 till 18.00 |
Rijksmuseum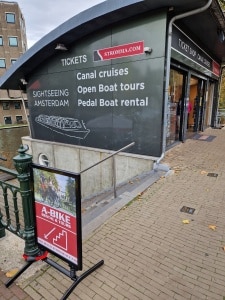 A-Bike Rijksmuseum
Stadhouderskade 520
1071 ZD Amsterdam
| | |
| --- | --- |
| Monday | 09.00 till 17.00 |
| Tuesday | 09.00 till 17.00 |
| Wednesday | 09.00 till 17.00 |
| Thursday | 09.00 till 17.00 |
| Friday | 09.00 till 18.00 |
| Saturday | 09.00 till 18.00 |
| Sunday | 09.00 till 18.00 |
City Center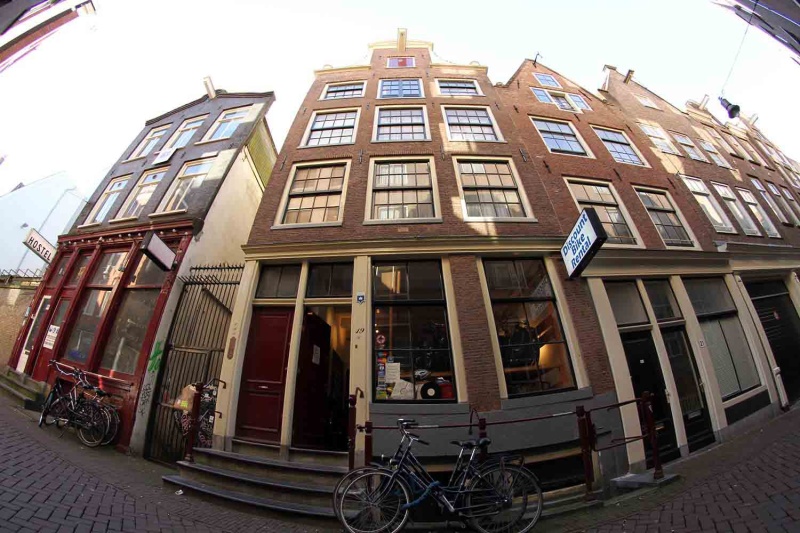 Discount bike rental
Nieuwe Nieuwstraat 19D
1012 NG Amsterdam
| | |
| --- | --- |
| Monday | 10.00 till 17.00 |
| Tuesday | 10.00 till 17.00 |
| Wednesday | 10.00 till 17.00 |
| Thursday | 10.00 till 17.00 |
| Friday | 10.00 till 18.00 |
| Saturday | 10.00 till 18.00 |
| Sunday | 10.00 till 18.00 |