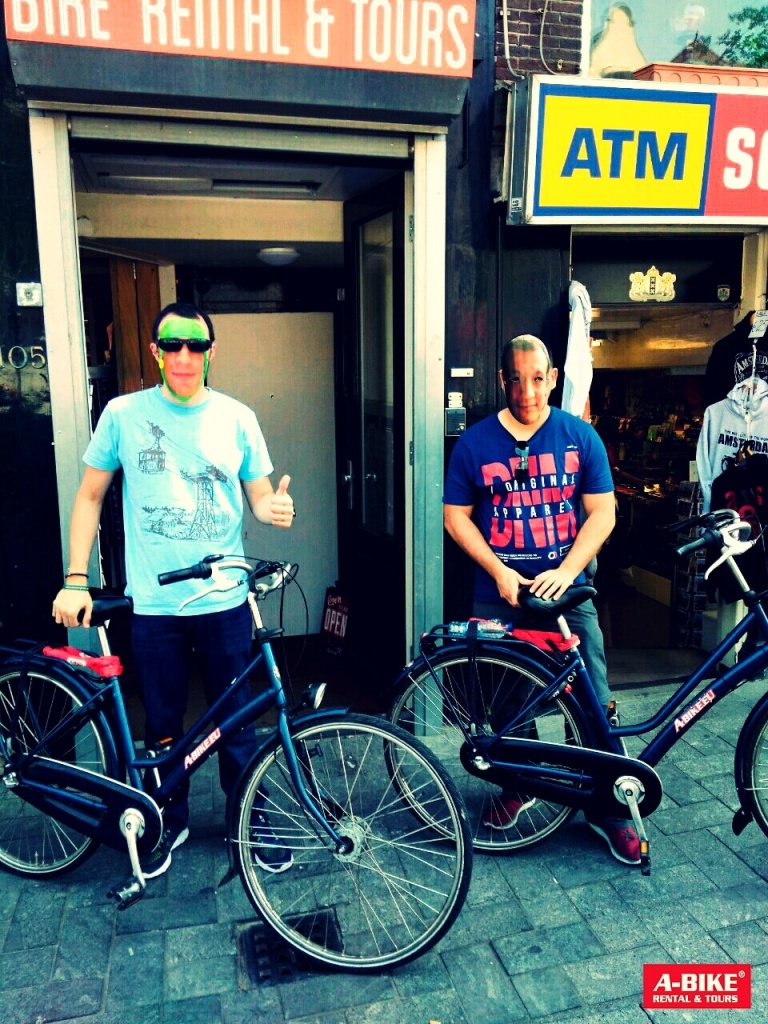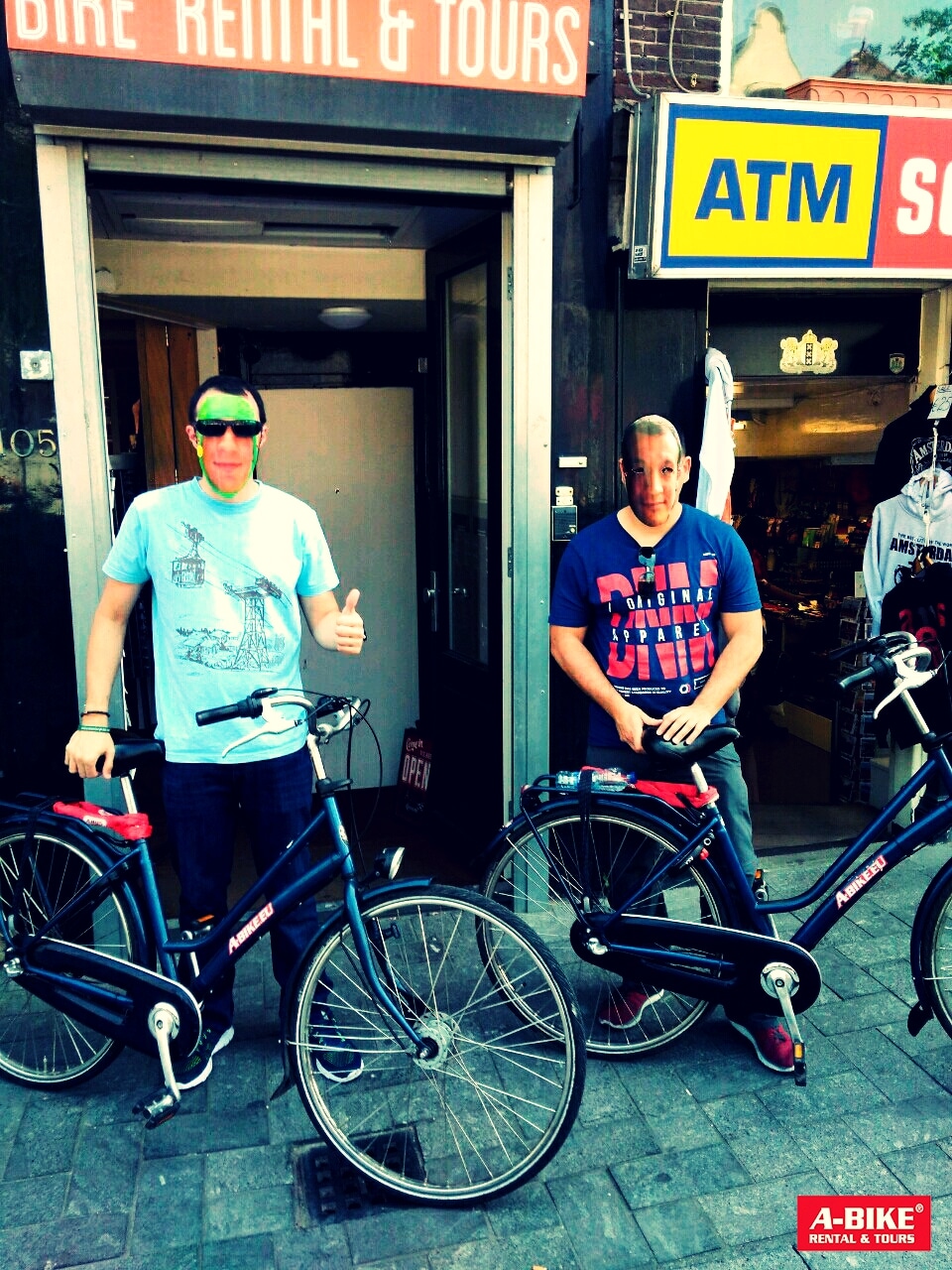 Two guys with a mask come to our shop A-Bike Dam Square, they could be from La Casa de Papel. Actually, they are Spanish, but not, they are not the actors of La Casa de Papel. Our colleagues were surprised about their mask, why were they wearing that?
It was Friday, the weather was again nice and the shop was busy. These guys wanted to rent two bikes for one day, which means twenty four hours they wanted to have it during the night as well. They were super excited, the fact that they were in Amsterdam and that they were going to rent a bike and explore the city in the best way possible make them happy.
Our colleague from Syria gave them the best tips to go around and nice places to visit that are not in the guides. He also told them nice places where to eat. You could see they were very happy with the information they got. At A-Bike we love to see these smiley faces when they rent bikes.
After that, our colleague from The Netherlands explained to them how to use the lock and gave them some tips for the bikes. It was a lot of fun to see them listening what she was saying and then repeating it in English. It looked like if they didn't repeat it, it wasn't true.
But… why were they wearing the masks? Our Spanish colleague started to talk to them. When she sees the chance to talk with Spanish, she doesn't waste it. The costumers told her they are from Madrid and they came to Amsterdam for a bachelor party. Who is the one getting married? She asked. He is in Spain, he didn't come to his bachelor party.
We will never know why, but it was weird that they were here without the one who was going to get married. Anyway, we would like to see you again soon guys ??