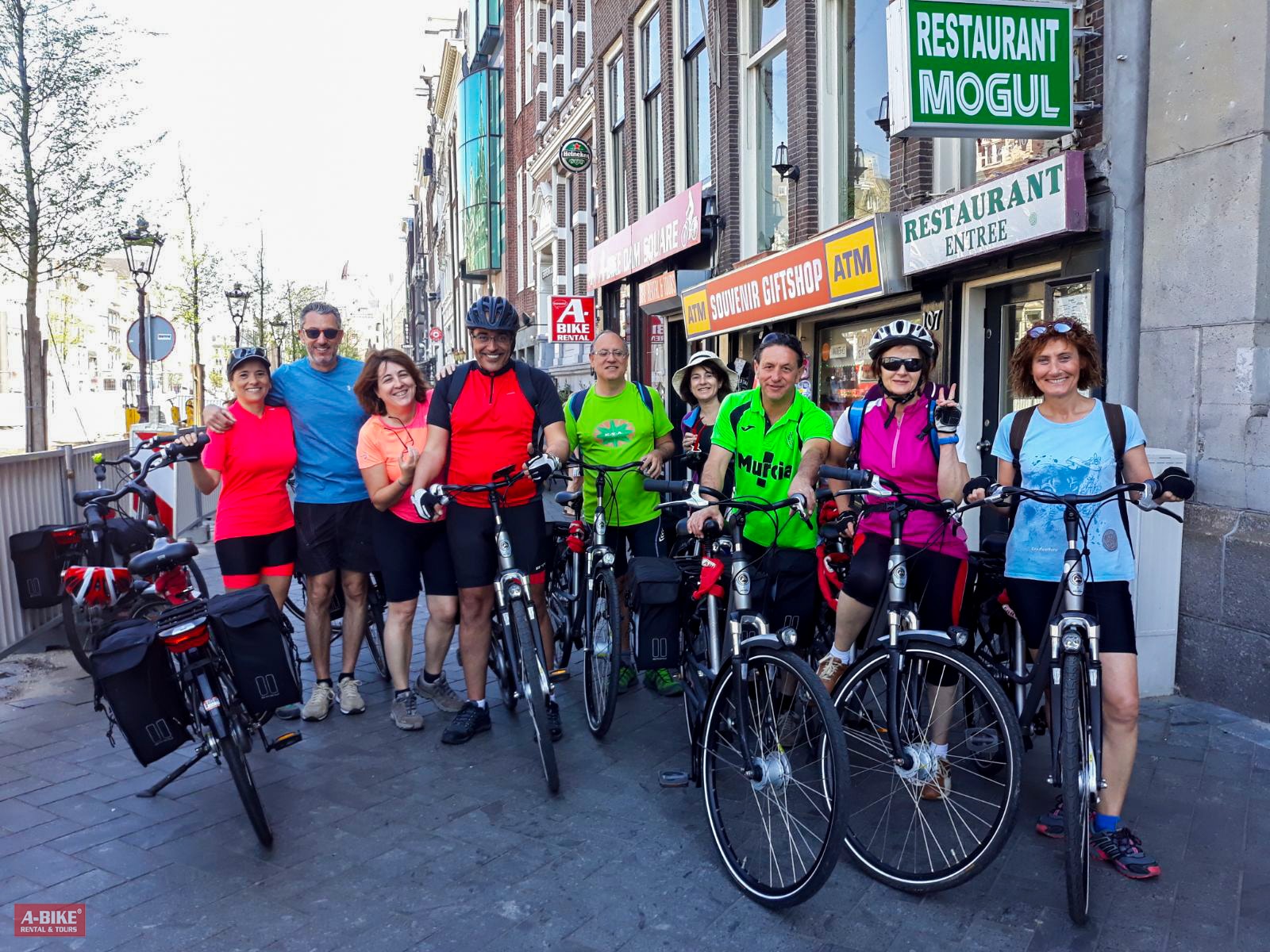 They are from Spain, each one of them coming from different areas but all living together in a city in the east of Spain. They made a booking for touring bikes about one month ago, they just wanted to be sure that every will work out.
The day before they rented they had to pick up the bikes they arrived in Amsterdam, and as they wanted everything perfect they passed by our shop near Dam Square to check the bikes. They were happy with them, so we were happy as well.
Once they came to pick up the bikes they were super sweet, they were excited about the adventure they were going about to start, and we can of course understand, abut 60km per day by bike it's something that you can be excited for.
They went to Haarlem, Leiden, they booked tickets to go to the Keukenhof and on their way they could admire fields full of tulips, green countryside, cows, sheep. And they enjoyed the best weather of the year!
They came back full of stories to tell us and very happy about their decision to do a trip by bike, they definitely want to do it again in a near future.
Hope to see you soon guys! ??