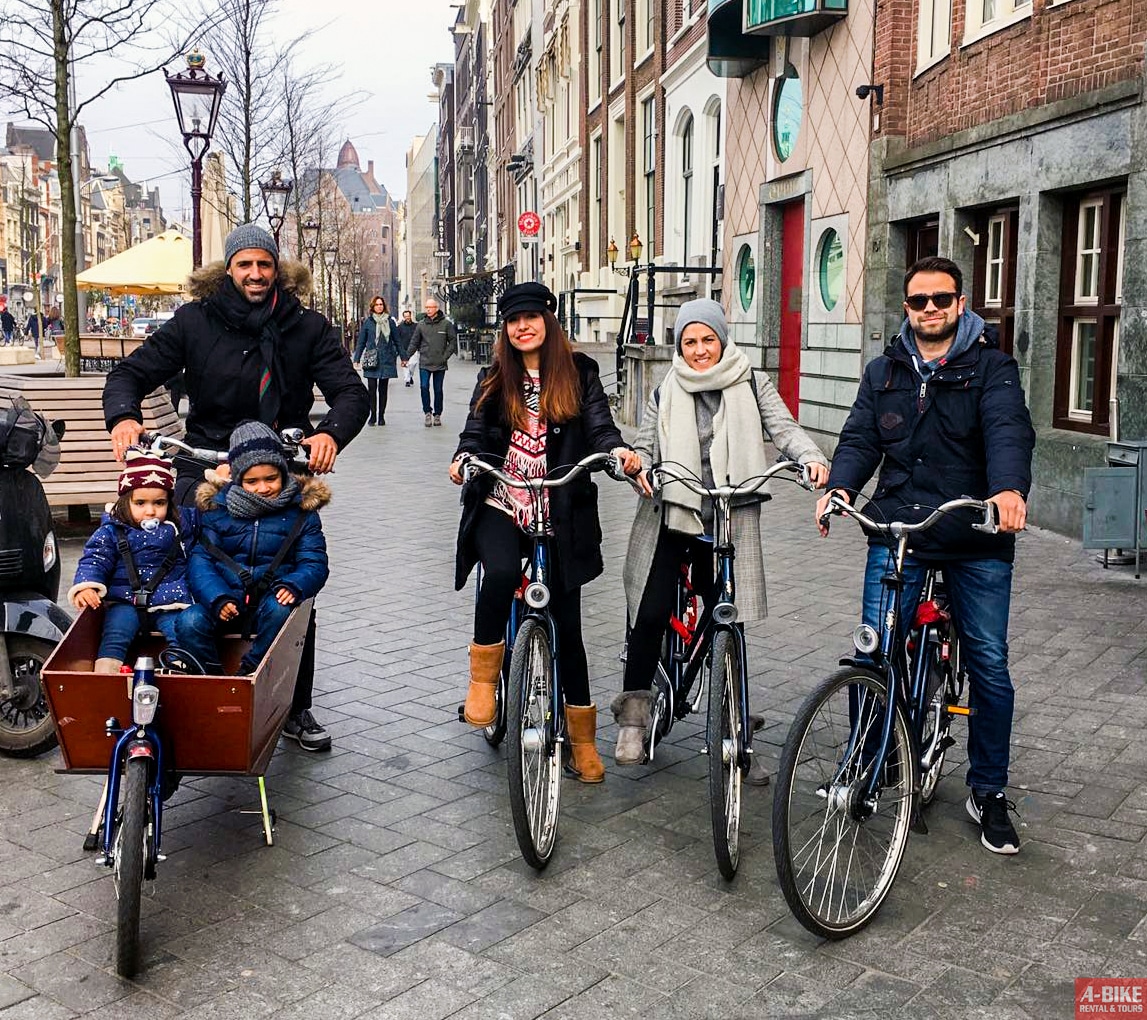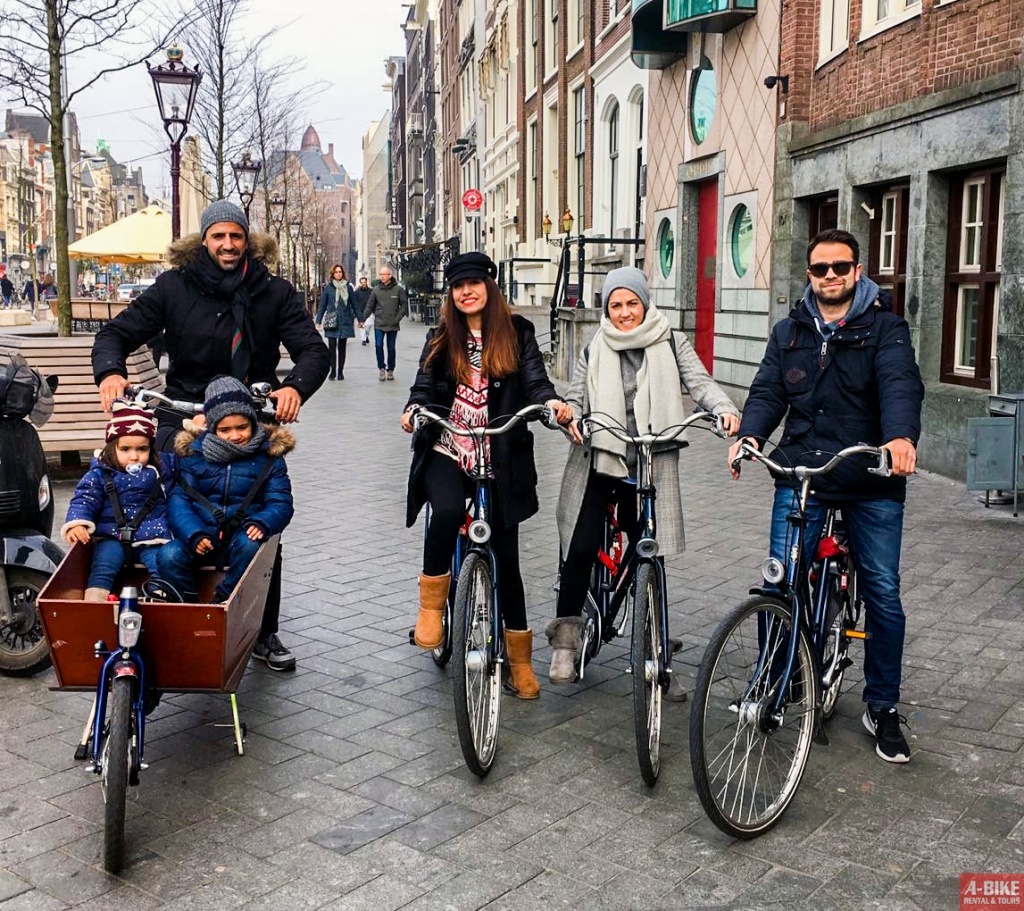 Busy morning at A-Bike, the weather is getting better and we have more customers, and of course, this is something that we love.
The people from the picture arrived at the shop talking in English, and our colleague from Spain realized that they were Spanish, so they changed the chip, they started to talk in their mother tongue and everything went fluently.
They wanted to rent a bike where both of the kids could fit, but they were kind of afraid to take the cargo bike. We can understand, it will be the same if we are in a big city, we go to rent a car and they offer us a truck, we won't be sure about which decision we should make.
They also have the option to rent two bikes with a child seat, but one sentence confirmed that it was not what they were looking for 'we don't want to be responsible for the kids of the other, imagine that we fall off the bike'.
So actually, the only option for them was to rent a cargo. And the father was brave, once he was sitting in the cargo he changed, he looked like a teenager enjoying the experience to ride a bike.
They also asked for tips, and as we usually do, we gave them the best tips about places to visit and restaurants. We also advise them to check our Instagram account to have a look at the restaurants, because they didn't want to eat in the typical touristic places, they wanted something local.
The day after they came back, they had a great time. You could see it in their shiny faces. They came very excited telling us that the previous night they had dinner at Pizzabakers, the place that we had suggested. They also asked for a different place to have dinner that night, it was their last night and they wanted something special. And they also wanted to extend the bikes, so they will return them the following day.
The last time they came back they were in a hurry because two of them were living in Germany and they had to take the train to come back home, so we didn't have a lot of time to share a chat, but they were thankful and we were glad they had a good time.
They were repeating the same sentence all the time: 'there is no better way to discover the city than by bike, you are right guys!'
See you soon in Amsterdam, it was a pleasure! ?