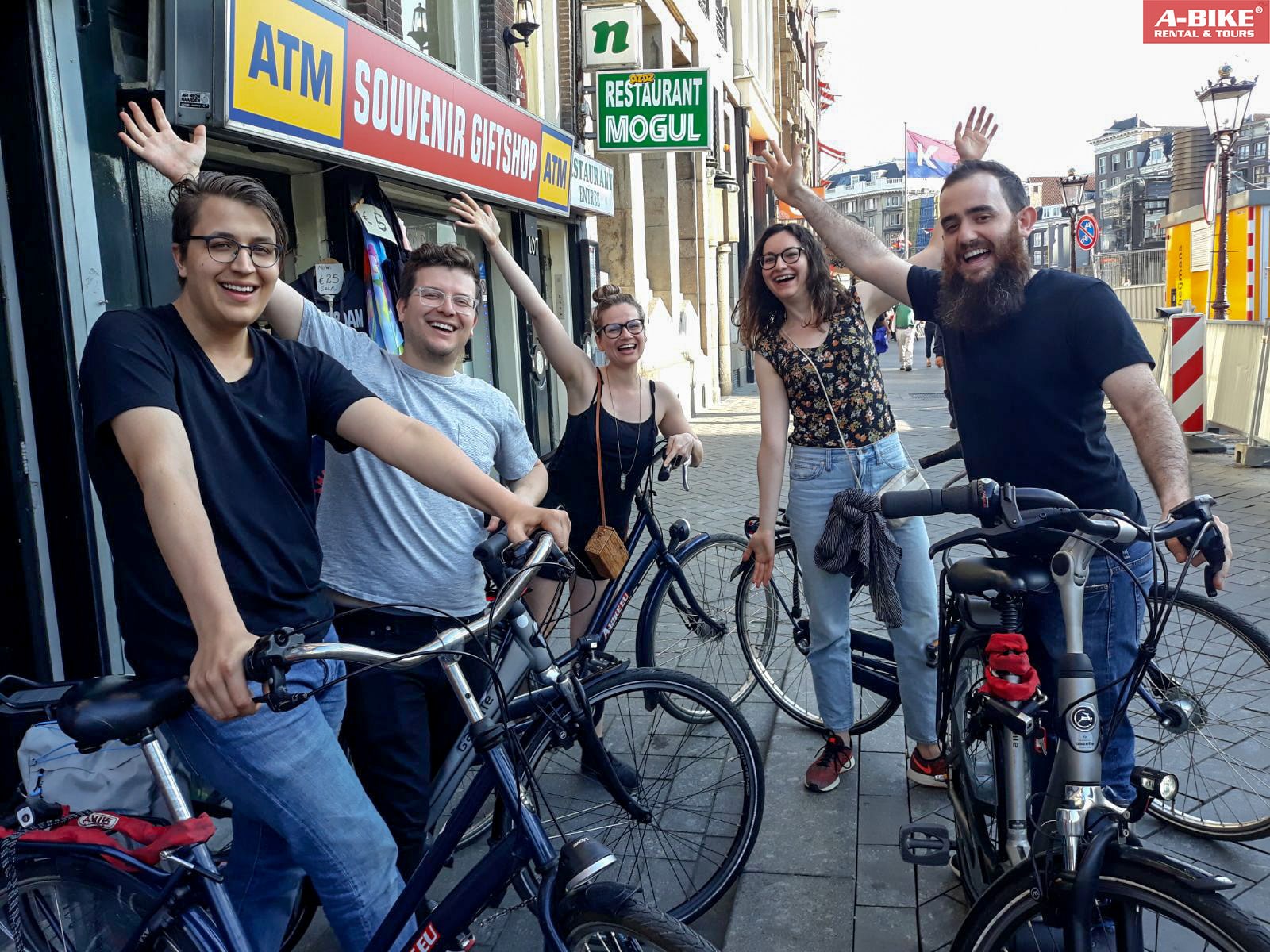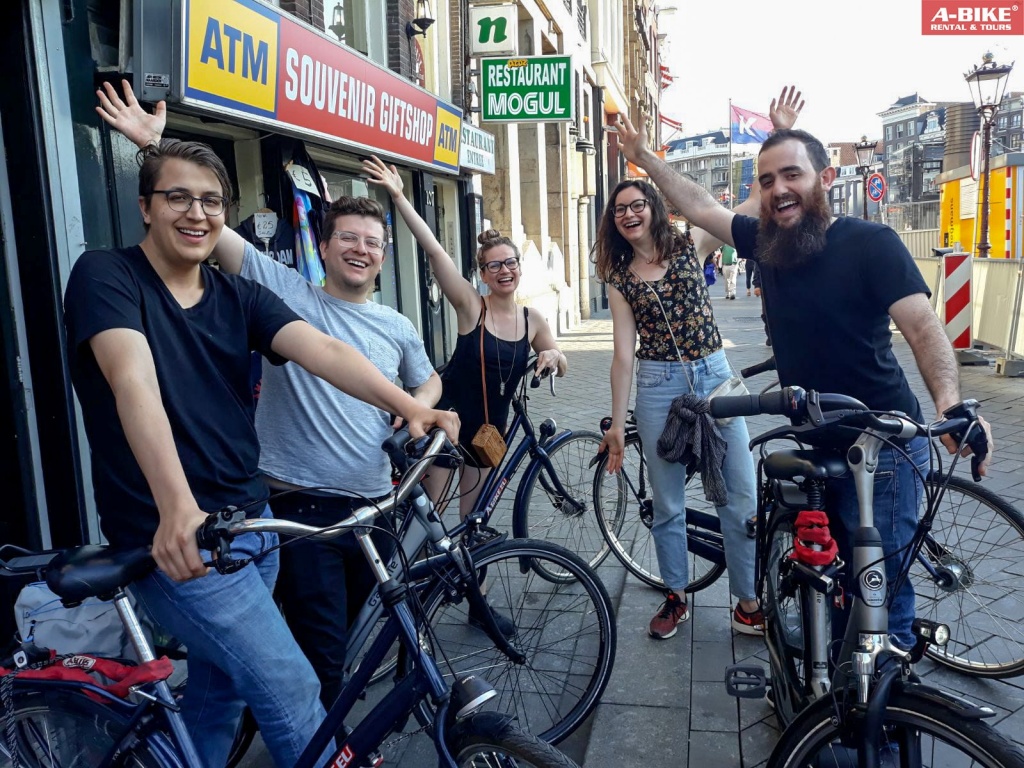 The people from the picture is from America and they are the funniest customers we have had in a while.  
They rented three city bikes and two electric bikes for one day, they wanted to explore the city and at the same time try out the electric bikes. So, what they did is they just rented two electric bikes so they could exchange the bikes between them. 
When they arrived at the shop they asked us if we had one hundred helmets, they thought out there it was dangerous! Unfortunately, we couldn't give them what they wanted but we loved their humor so we continued with the joke. 
The continued asking weird questions and we were answering back, it was a nonsense conversation but we laugh a lot!  
Once we went outside the shop to explain to them how the bikes work, we asked them to take a picture and we told them@ hey guys! You will be the next Customer of the week, you are awesome! That's how we got this picture, they were posing very happy after the news. 
Hope to see you soon guys!  ??