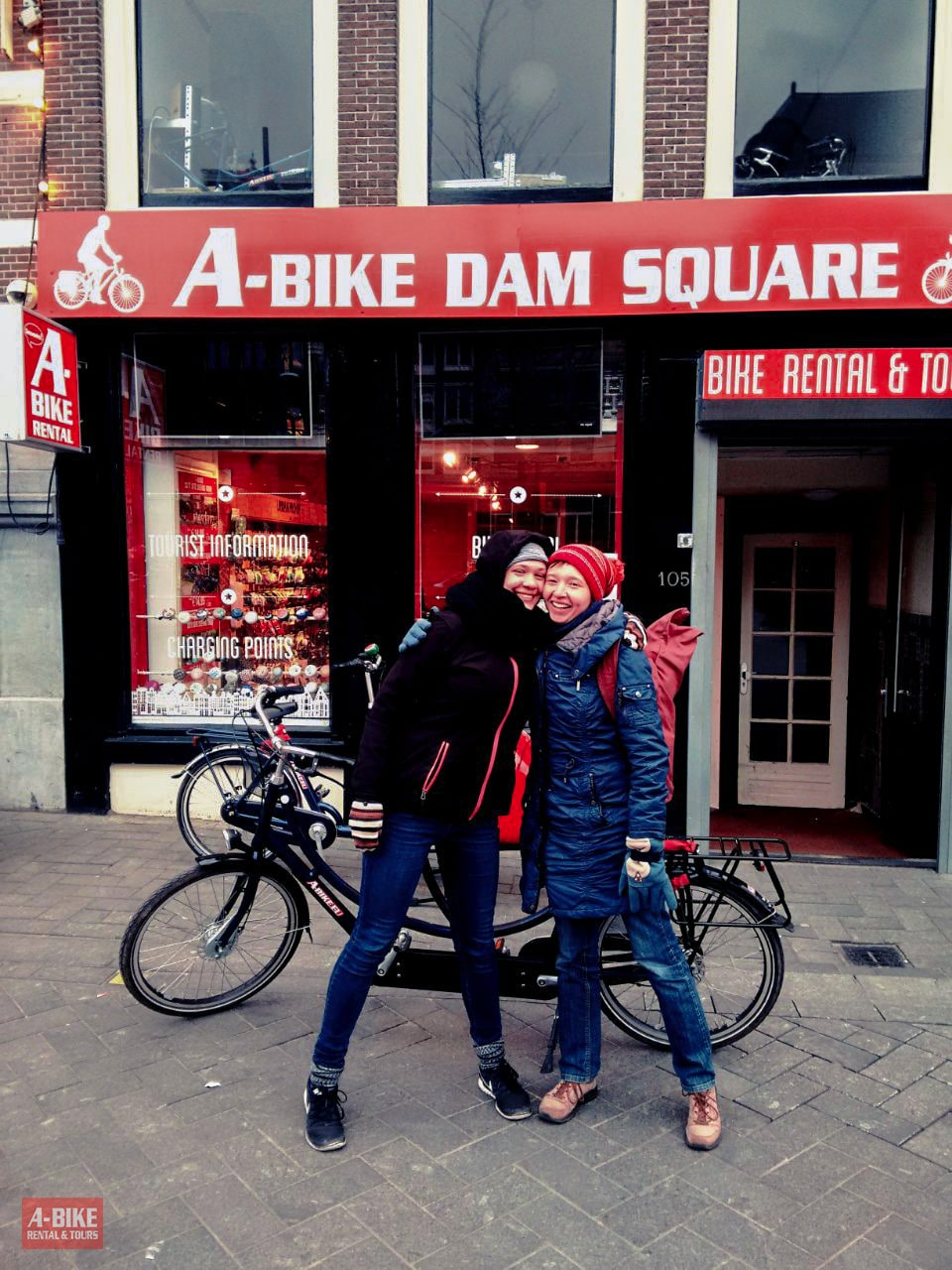 As we have said already many times, sometimes it doesn't matter the language to understand people. The body language is so powerful that can create a conversation.
That was what happen with this two germans girls that you can see in the picture, they speak a perfect German and an ok English, and our knowledge about German we have to say that could be better.
They came to the shop, asking for a tandem, and fortunately, we had a tandem available for them because they really enjoyed it.
They looked very excited about the idea of renting a tandem, we suggested them the best places where to ride it. It is a bigger bike and sometimes it can be hard to ride, but they didn't have any problem, they were ready for the challenge!
Once they came back it was an amazing situation, we can't remember anything like this before. They were just laughing, they couldn't stop. No words, just happiness, it was amazing to see them so cheerful.
They asked us to take some pictures of them outside the shop, we automatically said yes. Once we were outside, they started to drive the tandem screaming and laughing at the same time, people were looking at them but they didn't care at all because they were having a fantastic time.
The same day they had to leave Amsterdam and go back to Germany, but they said it was so easy to get to Amsterdam for them, they didn't even need to take a plane, just a train. It was quite a long trip but the promised us to come back to Amsterdam next week, and being realistic they said next month.
We will be waiting for you girls!  ?